Hello friends!!
I'm so excited to be participating in this year's Summer School Session!  Today is Day 3 of the five-day session of Summer School!  I absolutely love these opportunities for learning more about card design and the principles behind making cohesive projects!  My subject was Repetition, and I made two cards to demonstrate this principle.  The first one features repetitive stamping of a sentiment to create a rhythm but to also formulate the foundation for the focal image.
My second project demonstrates repetition using die cuts.  In this one, the die cut is the same, but the colors are situated in rainbow order.
For more information and all of the details of Summer School 2018, please click on through to the MFT Design Blog! You'll find a link to the video that I created, the other Summer School lessons for this session, as well as information about how you can play along for your chance to win lots of great prizes!  I've listed and linked the products that I used below.
That's it for me today, friends.  I hope you'll drop by again soon as I have lots of crafty stuff coming up!  Have a great day!
PRODUCTS USED:
Thanks A Latte: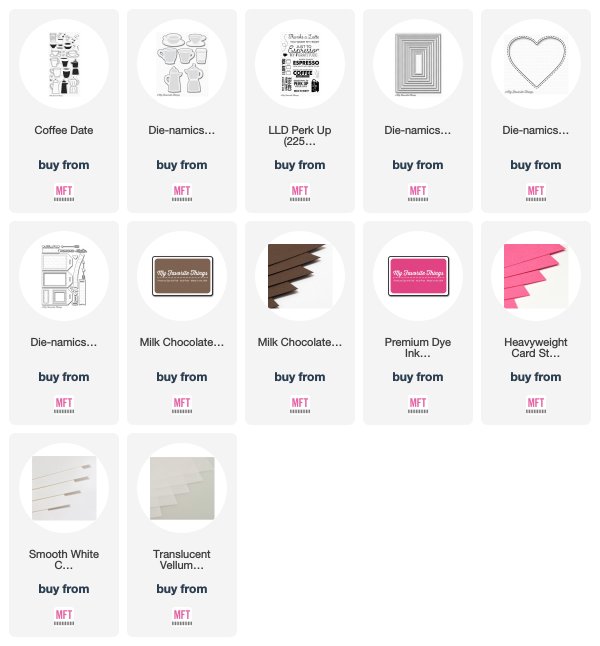 I'm So Sorry: